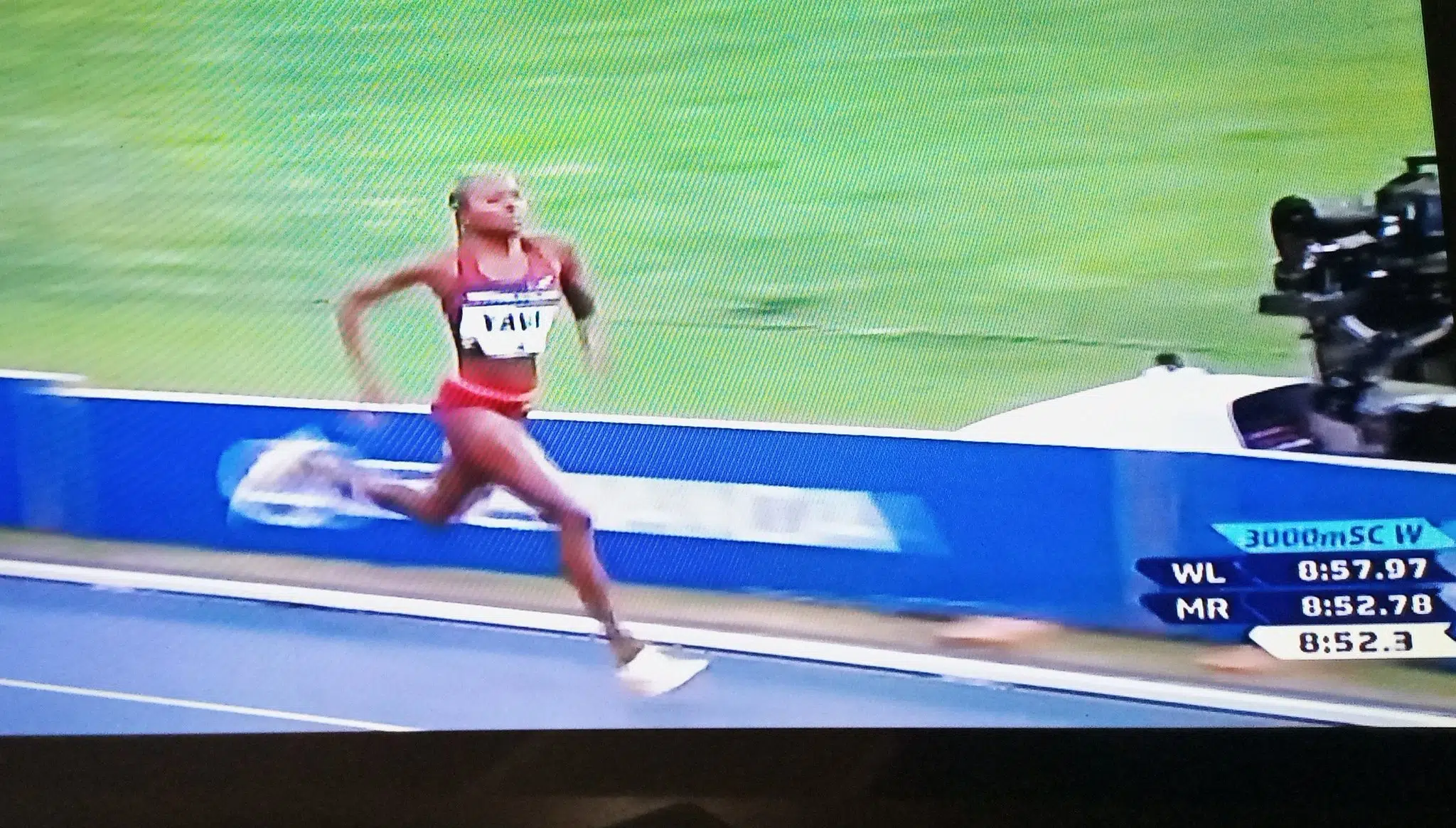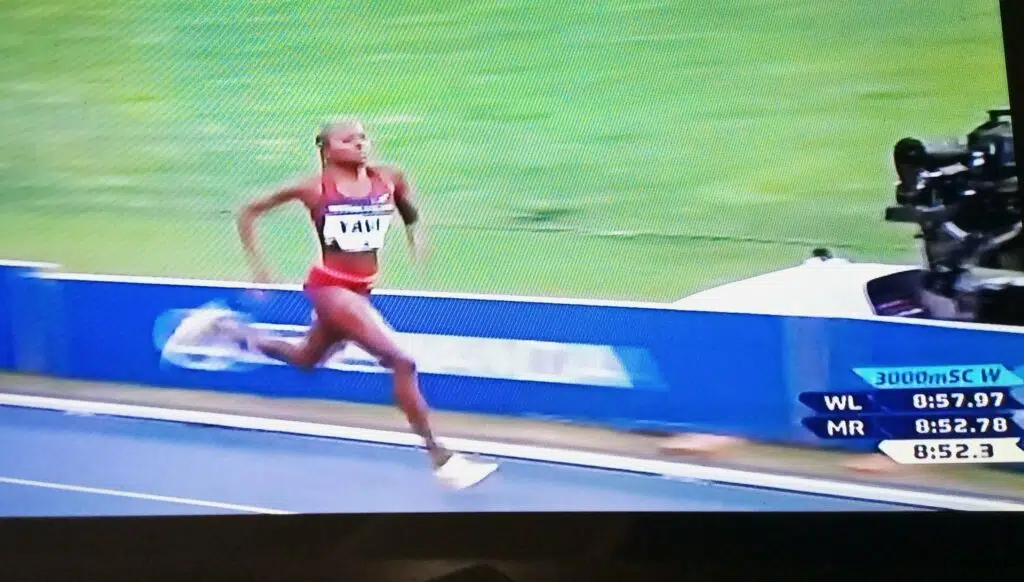 Perhaps, due to the Kenyan national trials happening on Friday and Saturday, Kenyan runners – except for Virginia Nyambura who was pacing the women's 3000m steeplechase, and Rosefline Chepngetich who was competing – did not feature much at the Paris Diamond League meeting tonight.
Yavi's amazing race
Bahrain's Winfred Yavi was clearly in her own class in the women's 3000m steeplechase race as she ran alone after dropping the pacemaker with whom the two crossed the first 1000m in 2:55.65. But, this should have been expected given that the 22-year-old was the only one with a personal best time of under 9 minutes on the start list, having made the achievement while running to finish second behind Nora Jeruto of Kazakhstan at the Prefontaine classic meeting in Eugene, Oregon.
Running all by herself for the next 2000m did not stop the Asian Games champion from producing the world's best performance this year as she proceeded to increase the gap on the rest of the field to finish the race in a new world-leading, and a personal best by over 2 minutes, time of 8:56.55. Two Ethiopians finished 2nd and 3rd behind her; Sembo Alemayehu in 9:09.19 (PB) and Mekides Abebe in 9:11.09, respectively.
There was a dramatic finish in the men's 800m race as Robert Benjamin came strongly from behind to wedge through Gabriel Tuol and Van DIEPEN Tony in the last 20m of the race to win it in an amazing PB of 1:43.75. Also finishing strongly, Peter Bol earned a second place, a PB, and an area record of 1:44.00 while Diepen took third in 1:44.14, which was also a PB for him.
The men's 5000m race turned into a single file within the first two laps. 2:36.35 was the time used to cross the first 1000m as Selemon Barega hung just behind the two pacemakers. The gap between Barega and the chasing pack of Thierry Ndikumwenayo of Burundi and the other Ethiopian, Muktar Edris was around 10m when the pacemaker completed his duties at the 3000m mark. But the gap would keep widening gradually as Barega went ahead to win the race in 12:56.19. Ndikumwenayo came second in 13:05.24 ahead of Edris in 13:06.54.
If interested in a Kenyan online long-distance running coach, You can enroll in my Online coaching programs
You can also follow my Twitter handle for running-related content.