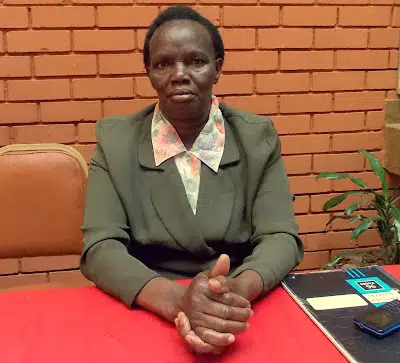 I spoke with Susan Sirma, the first black African woman to win a track and field medal at the World Championship in 1991 just after the death of Ben Jipcho in 2020.
The death of Ben Jipcho
Once you win medals for the country and celebrations are over, you are on your own. This seems to have been the harsh reality that hit most of the Kenyan veteran runners as Ben Jipcho was laid to rest at his home village of Kasawai, in Trans Nzoia County on Friday the 31st of July 2020 after passing on on the 24th of July 2020 at a hospital in Eldoret due to a long illness.
Ben Jipcho, the 'rabbit' who helped Keino beat Ryun, dies
After flying the Kenyan flag high and delivering different Olympic, All-Africa Games, and Commonwealth medals for the country in the late 1960s to early 1970s, Jipcho retired from running, and little is mentioned of his life after that. It was only until his demise that his name and the great contributions he had made to the Kenyan legacy in running came up again. If there is one thing that Kenyan is known for, it is definitely for its runners and Jipcho was part of the pioneer runners that started the trend.
However, some of his fellow veteran athletes who were close to him during his last days in the hospital, and tried to assist with the little they had as his family struggled to meet the growing hospital bills shared their concerns about such a big star that had brought a lot of glory to the Kenyan nation having to struggle on his own to access medication.
Of late, there has been a move by the Kenyan government to pay some cash money to the Olympic and world medalists when they return from their competitions. The amount for a gold medal is KES 1 million ($10,000). Although a welcomed move, this is less than one month's salary for some of the civil servants in the country. A one-month salary is definitely not enough to meet all the needs of an Olympic athlete, given that it takes four years before another Olympic year and it is not easy to repeat a win.
There is currently no pension, nor medical cover to take care of the veteran athletes in Kenya.
"We need a structured way to help veteran runners, and not simple hand-outs during some events," Francis Bowen who is part of the veteran runners in the country told RunBlogRun. Some old veteran runners are only invited to competition venues to participate in the competitions and are only given a few shillings after their images are taken.
"We are seeing the need for veteran athletes to come together, to advice and to support each other," says Susan Sirma, the first-ever black African woman to win a medal in a world athletics or in an Olympic event.
Since 2017, perhaps due to the advancement in social media, the ability to find more information about the former world and Olympic champions, and the ability to communicate more easily, there has been a gradual coming together of veteran athletes in Kenya.
How I met Susan Sirma
I first met Sirma about one year ago through the famous coach Patrick Sang who introduced her to me when I had bumped into them in Eldoret town. I took her number then and she was one of the people I called after the passing on of Ben Jipcho last month to learn more from her about the news when it broke. She had only gotten to know Ben Jipcho in the last few years but had kept in contact with him.
"Jipcho was a man who liked so much to connect with others and cherished the moments and the conversations he would have with other veteran runners. He was a great listener and freely shared advice. As veteran athletes, we have lost one of our own who would have helped in advocating for unity and helping the veteran athletes deal together with the challenges they face and to get more recognition in the country," Sirma said.
"I and some other veterans were planning on visiting him at his home when we learned about his sickness. But, unfortunately, his death came unexpectedly before we could do so," she said. "Who knows? Perhaps if we had come together much earlier together as a group of veteran runners to keep checking, visiting on each other, and sharing our problems in life, perhaps some of the misfortunes that befall others would have been postponed, if not avoided."
Susan Sirma's rise to fame
Sirma is famous for becoming the first-ever Kenyan woman to win a medal on a world stage having won a bronze medal in 1991 at the world championships in Japan.
Unlike the Kenyan men, it took a while for Kenyan women to dominate the sport of running and Sirma attributes her progress to becoming one of the top runners in the world to her training in Japan. She thinks that the success that we now continue to see happening with the Kenyan women these days is the growing up of the training camps where women get to train together with the men.
"My special medal from Tokyo was celebrated a lot, although there was no direct reward that I got when I got back in the country. It was not like it happens these days with the current medalists that are rewarded by the government for winning medals."
"However, the medal and the title helped me secure some appearance money and to be invited to many races in Europe where I won some prize money that eventually enabled me to do farming and some businesses after retiring from running," Sirma said.
Susan Sirma speaks on the need for veteran athletes to come together
Sirma observed that although the athletics body in the country is making some efforts, more should be done to invite and involve veteran athletes in the athletics events around the country. "Sometimes they only mention these veterans in their events, while it would be great if these veterans are facilitated to come in person to be seen and appreciated by the young runners. They should invite past cross country champions in the national cross country events and former track and field stars in the track and field championships," Sirma opined.
She also called on the young Kenyan athletes to train well and avoid being lured into doping. "We were able to run clean in our time and successfully brought glory to our country and also earned a living out of our running," she said.
Another interview you might be interested in: Pauline Korikwiang's eagerly awaited debut finally happens at the Adidas Stockholm Marathon