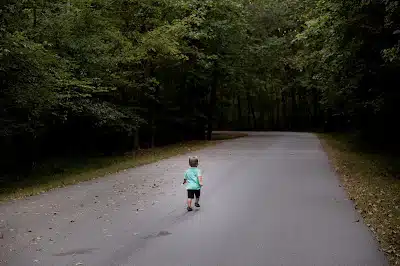 There was one incident from some years back where I did pick up some money as an individual running in the morning. It was still so early that the road was empty ahead and behind me, and I had no one to share the money with.
Advantages of individual running
While this may not count as one of the advantages of running alone, below are some of the advantages to enjoy during this time when runners are being urged to train individually to assist in the fight against the spread of the coronavirus.
1. Individual running is the only available option during pandemics
To curb the spread of the coronavirus, governments worldwide have banned any form of gatherings. They advocate for social distancing whenever one must be out of their house.
Almost everyone is practicing this right now; including Eliud Kipchoge, the world's greatest marathon runner, as seen in a brief video posted by the BBC.
2. Individual running is more flexible
Depending on the other programs you would have in the day, you could choose to go out to train earlier than the usual time, or to do something first and go for training later at your own convenient time.
You also have the flexibility to easily switch or move a training program to a later day without inconveniencing anyone else. Or, even change the route on your run.
3. Individual running is the most effective in sticking to a training program
This reminds me of planned 35 – 38 km runs in some of the big groups around Eldoret. At times we may have up to three pickup vehicles ferrying runners to the starting point where they would leave their water bottles in the trucks. However, 5 km into the run, the leading group is almost one kilometre ahead of those behind, and the driver will find it hard to supply the water everywhere. Some of the runners behind would be requested to get onto the vehicle for their own sake since they would be left behind with no water and a pick-up vehicle later if they do not oblige.
So, some runners who had a 35km run on their programs would end up doing a 10km run instead!
Also, easy and hard are relative terms that refer to how someone feels while running. So, when heading out for an easy run, it may not be easy for everyone in the group.
4. Lack of unnecessary tension and competition
In a group, it may be a day for an easy or a moderate run. But, to others, in their nature to boast, it is often a day to show their colleagues that they are in good form.
Most of the runs would likely end up feeling like races despite the coach intending it to be a recovery easy run in preparation for a tougher workout the following day, or to recover from a tougher one in the previous day.
5. You get to minimize injuries
While running in a large group, you can easily get pushed or stepped on by another runner resulting in a fall and eventually an injury.
Also, pushing harder to keep up with a group may result in overstraining, which could as well lead to injuries.
6. You get to enjoy your own uninterrupted time alone
Everybody needs some quiet time to be alone at times. Going out on an easy jog in a quiet environment may be what you require to feel rejuvenated after a hectic day. So, running alone without anyone interrupting your thoughts could reverse the effects of a bad day you may have had into a great evening.
If you need an online long-distance running coach, You can enroll in my Online coaching programs
Follow my Twitter handle for running-related content.