The first edition of the Tuskys Great 10K Run, which is arguably going to be the biggest 10K in Kenya, happened on Sunday, the 24th of November here in Eldoret. It was an exciting race that met almost all the expectations from both the runners and the fans.
The course of the Tuskys Great 10K Run
It was a one-loop out and back into town with a few corners; which has always been a desire among many runners in Eldoret. Given the large number of fast runners that usually turn up to run the road races here, the many turns within the town had often held many from running their best as they would be blocked by runners ahead of them, especially on the corners.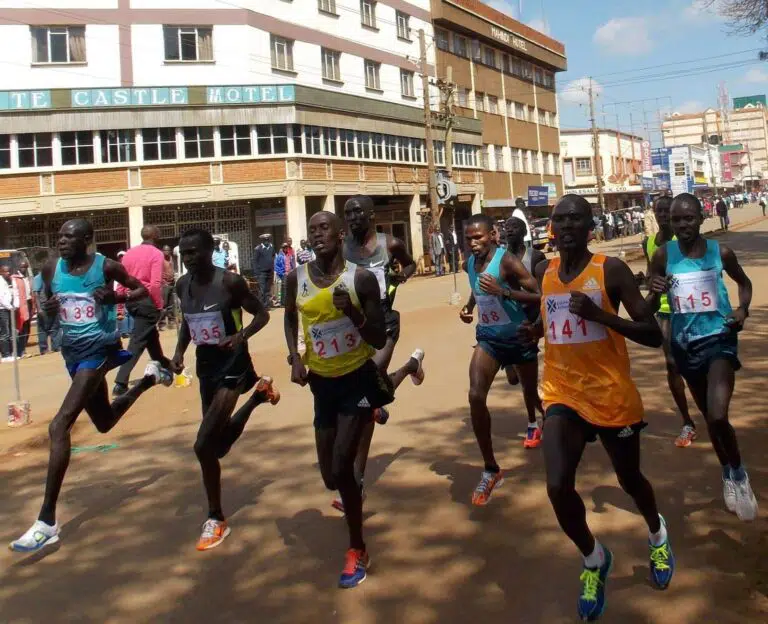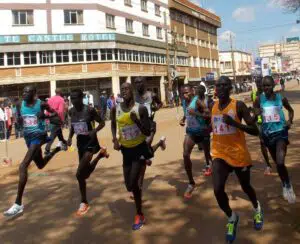 With this new race, there was enough space to overtake more comfortably and maintain a favourable pace.
The list of the top twenty finishers in both the men's and women's races had some of the biggest names in the world. Some names appear in the top 20 in the world athletics rankings.
Rhonex Kipruto (ranked at 3rd in the world) won the men's race in 28:23. Nicholas Kimeli (ranked 6th in the world) was second in 28:31. Kibiwott Kandie (22nd in world rankings) was third in 28:34. Other big names like Jacob Krop (15th on world rankings), and Mathew Kimeli (13th on the world rankings) finished 6th and 11th respectively.
The women's race was even more competitive. The podium had both the 2015 and 2017 world cross country champions on it. Agnes Tirop (2015 world champion) won the race in 32:22. Brilliant Jepkorir (ranked 30th in the world) took second in 32:23 while Irene Cheptai (2017 world champion) completed the podium in 32:26. Other big names in the top ten included Norah Jeruto (ranked 5th in the women 3000m steeplechase in the world), Dorcas Kimeli (ranked 8th in the world), Sheila Chepkirui (ranked 23rd in the world), Beatrice Jebet (2019 world junior cross country champion). They finished in 5, 6, 4 and 7 positions respectively.
Deep fields
Watching these runners cross the finish line, one big star after the other, one could only wonder whether any other race anywhere else in the world can assemble such deep elite fields.
However, it also makes it harder as well for any new and upcoming runners to make their names known here with many agents and managements requiring the local runners to finish in the top three positions to be considered into their management.
If you need an online long-distance running coach, You can enroll in my Online coaching programs
Follow my Twitter handle for running-related content.