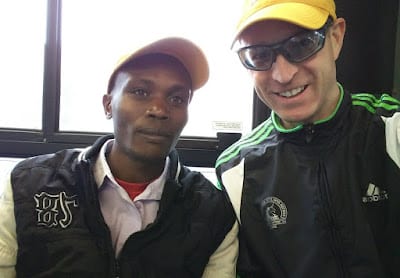 It is always a pleasure to me getting to talk about my passion for running, writing, and coaching. A friend, a runner I currently coach, and a fellow dad; Noel Paine gave me seven questions to answer regarding my online coaching programs.
Noel has experience of over 30 years as a runner and is hoping to still run a personal best time for the marathon at the age of 43 years, which I think is possible.
Below are the seven questions on my online coaching: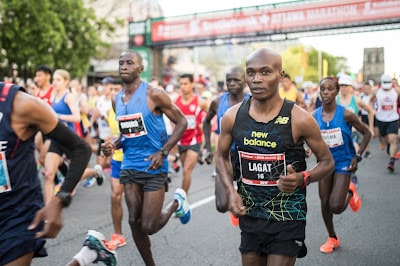 Q1: As a Kenyan elite runner – working and living where you do – what runners and coaches do you have access to – to learn from?
A: In every part of the world, one of the things competitive runners check to gauge the competitiveness of a long-distance race is the number of Kenyans on the start list.
Well, I live in the center where all these great athletes are born and bred. Whenever one breaks a world record or wins a major race, my reaction would often be, "I saw that while we did track intervals with him last week!"
In Kenya, different circumstances make most athletes end up working with different coaches even within a span of one year. The need to join a larger group to help give one company in their long runs and speed workouts, moving from a different training destination, etc. I have had to work under a very long list of coaches myself since I started running competitively starting with Coach Erick Kimaiyo who currently coaches the reigning London women's Marathon champion Brigid Kosgei, and coincidentally I currently work occasionally and seek advice from the reigning men's reigning London marathon champion and world record holder Eliud Kipchoge's coach, Patrick Sang. It is tricky to try and name all the coaches in between my first and current one for fear of leaving others off the list, being the important people they have been in my life and so I will leave it there.

Q2: I have heard you have started coaching your wife, how has her running improved?
A: Three years ago, my wife would occasionally accompany me to some local competitions to hold my bags while I run. She surprised me one time when she asked if she could accompany me on an easy jog and that is how she began running.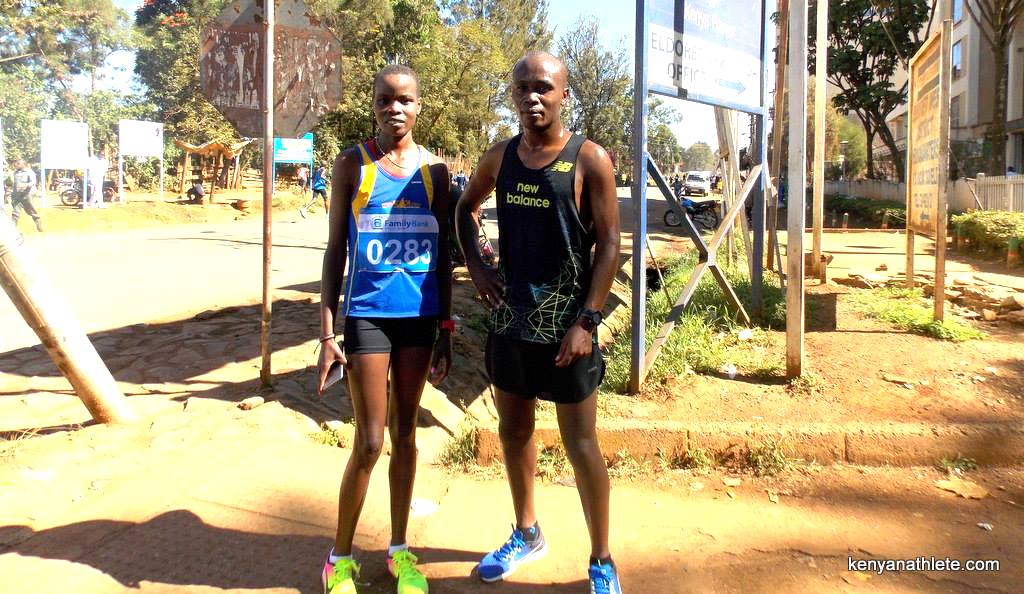 I would do my 1hr morning run by 6 am, then come back and take her for some 30 minutes jog later in the mid-morning. She would jog at a pace of almost 12 minutes per kilometer for about 700m and slow down to a walk before trying again. With time she started making it a continuous 30 – 40 minutes easy run, and within a year did a 10K race in 40 minutes. She was doing that for fun but noticed she was already running so close to some "elite" runners. That is when she decided to train like a real competitor.
Her progress has been so amazing! I advised her not to run a marathon yet, but she would not listen. Told me she just loves running and wanted to just test the distance last year at the Eldoret City Marathon. Amazingly, she did finish the 42km in around 3hrs exactly! I could hardly believe it myself. It is in the public domain that it takes about ten years for a lady to be able to finish a marathon in a good time. She was doing that with just two years of training! I can't wait to see what she will do in the near future, under my coaching.

Q3: Is there a Kenyan secret to running success?

A: No. Everything is open. It is in how we balance different types of runs to reap the best results out of them; easy runs, jogging, fartlek, intervals, hill workouts, long runs, tempo runs, etc. If these are arranged well, it will bring the best results and this is where a coach is very crucial.

Q4: Can anyone benefit from your online coaching?

A: Absolutely. I have trained alongside the best runners in the world for a period of almost 15 years now. I have observed that it is not all about putting in hard runs daily that bring out the best results, but in knowing how to go about a training program that takes a lot of things into consideration.
With the latest technology in communication, uploading workouts to Strava and Garmin Connect, among others, anyone can work closely with a coach anywhere in the world online.

Q5: Are there Kenyan running drills or techniques that you can pass on?

A: I cannot tell for sure which ones are the Kenyan drills, and which ones are Canadian drills, but I know the training routine of the best runners in the world. I know which workouts should be given maximum attention every week.

Q6: What is the benefit of having an online coach?

A: Besides the obvious i.e. getting a balanced training program that takes into consideration your fitness level at the moment and your goals, a coach is also important in motivating and offering other advice on everything running-related.

Q7: What made you want to start online coaching?

A: I guess it happened automatically out of my passion for running and a desire to help others achieve their goals in life. So far, I am so happy with the feedback and results I am getting from runners I have coached. One runner wanted to break 1hr 40 minutes for half marathon and he did surprise himself after training for about two months with me and ran 1:29 and confided in me that he would have run much faster had he not been focusing on 1:37 schedule in the initial stage of the race and only realized that he still had so much more energy left in him as the race drew closer to the finish.
After training my wife for a short time and other athletes around saw the results, I have had a few others who have approached me to help, even voluntarily. I have a young lady who wanted to meet some qualifying times to get sports scholarship to study in the USA. She made it and is now already in the US pursuing her dreams.
All these make me a happy coach and whet my appetite to see more runners meeting their running goals.
NOTE: You can enroll yourself in my online coaching programs