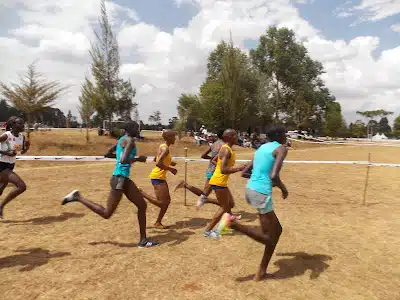 Athletes running at the Nike Discovery Kenya Cross Country championships in Eldoret
Times are quickly changing, and so is the fitness industry. Water used to be free a few years ago, but the time has come when companies have seized the opportunity to bottle and brand the resource, and it is now turning into another lucrative business venture as well. Even soil is being packaged and sold in supermarkets these days!
Similarly, the fitness industry is rapidly growing and creating new business opportunities every day.
The potential of the fitness industry
Many people claim to be running "just" as a hobby. No problem with that. But, to be honest, running and the fitness industry is quickly transforming itself into another form of a business venture with great potential.
There are so many companies that are getting into the health and fitness industry in recent years. Be it sports tourism, training camps and destinations (like Iten, Kenya), medical facilities, gym facilities, nutritional products, running shoes, online coaching and even sites that get money out of sports, for example, review ug worldstar, among others.
In fact, other companies that are not even related directly to the sport of running are getting into partnerships with athletes in order for them to market their brands. The car manufacturing company, Isuzu, recently launched a brand of vehicles named after the fastest marathon runner of all time, Eliud Kipchoge.
With the world becoming more competitive in many ways, it is time for runners to consider capitalizing on their running and making it a business in order to earn a living out of it.
After all, to excel in any other industry; the music industry, the movie industry, the manufacturing industry, the computer industry, the aerospace industry, the farming industry, etc; all need someone with a passion a talent to do well in their relevant field.
The young generation ought to be taught that running can become another avenue for earning a living in the future. That they can use running to accomplish anything that they thought was only possible in other industries.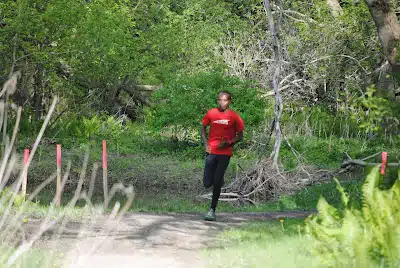 Anyway, no one will easily admit that they are running to make profit out of it. But they may be, at the same time, busy filling applications to market brands with their running and trying to get "sponsorships" to assist with their expenses as runners.
Perhaps it is time that some people become genuine and give us the real reason why they are aiming for a personal best time, to sign a new contract with a particular brand and negotiate appearance money with a particular race.
If musicians and actors get paid so much more than runners, what is wrong in admitting that running is a business and that runners are people with basic needs (and wants) like the rest of the human beings in other industries as well? In fact, runners even ought to earn much more than anyone if the world needs to be fair to the saying that hard work pays; they are the people who sweat the most days in order to reach the top.
Justin Lagat is a long distance runner. A World Athletics Certified long distance running Coach, and Freelance Sports Journalist. Work appears at World Athletics, RunBlogRun, Spikes Magazine, and Run Republic, among other websites.
If you need an Kenyan online long-distance running coach to help you meet your running goals this year, You can enroll in my Online coaching programs. I offer individualized programs weekly depending on your level of fitness, your work schedules and the time remaining before your goal marathon race.
You may also follow my Twitter handle for running-related content.