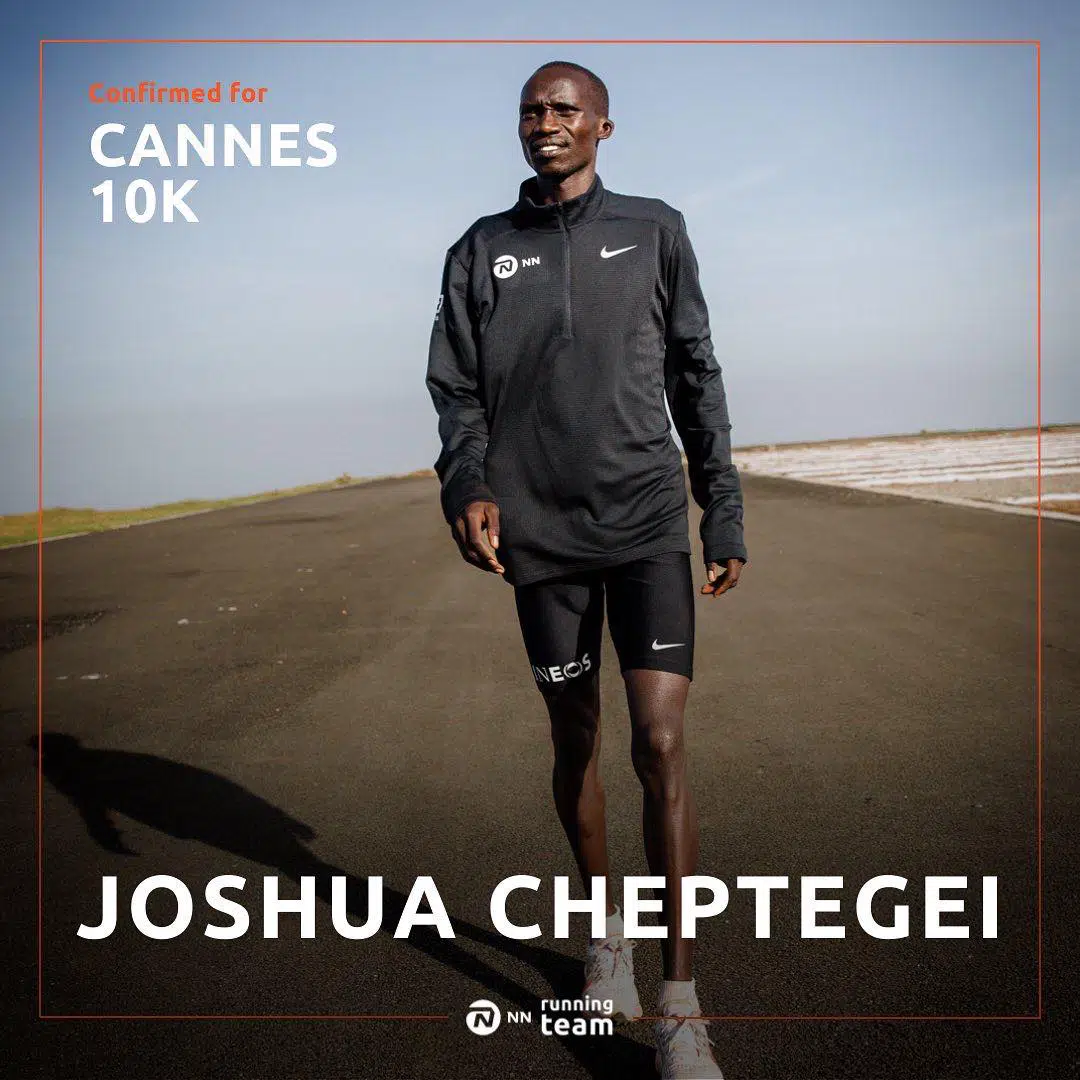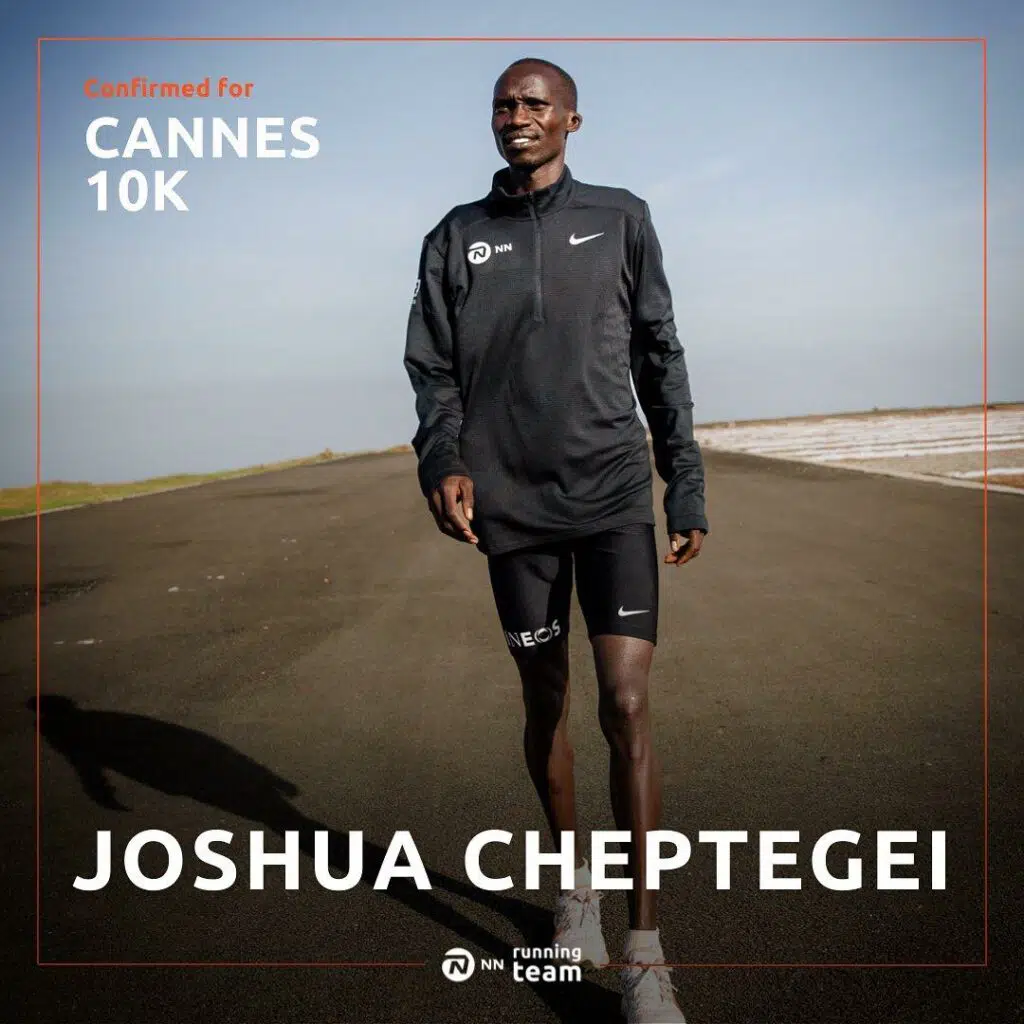 This is a guest blog from Winnie Kosgey ( SHEruns Without Limits)
The pride of Uganda and the King of all surfaces, Joshua Cheptegei is starting his Season at Cannes 10K race this Sunday (6th March) in France. Cheptegei is a superstar who has achieved so much in his career that only a few other athletes can match. He is an Olympic Champion, a World Champion, a World Cross Country Champion, a Commonwealth Champion, and the 5000m and 10,000m World Record Holder.
He will be running the Cannes 10 km race after about two and half years of not running in any road race. The last race he did on the roads was in 2019 when he set the previous world record over 10km in 26:38. He may be intending to use his races as a preparation for the World Championships in Oregon and the Commonwealth Games in Birmingham between July and August, and he could run a fast time.
Cheptegei's World Records
No one has mentioned world records ahead of this race, but Cheptegie is well known for breaking and setting new records.
The previous 5,000 m and 10,000 m World Records had stood for such a very long time that some people had thought they were perhaps going to be permanent. But, in August 2020, at the Monaco Diamond League meet, Cheptegei fulfilled a long-time dream of setting the new 5000 meters World Record of 12:35.36, breaking Kenenisa Bekele's 16-year-old record of 12:37.35 that was set in Hengelo.
On 7th October 2020, in Valencia, he set the World Record time of 26:11.00 for the 10000 meters, which again improved on Kenenisa Bekele's 15-year-old record by more than 6 seconds.
Before these, in 2018, he set a World Record for the 15 km road race which was on 19 February 2022 broken by his compatriot Jacob Kiplimo, who ran a 15km split of 40:43 minutes at the Ras Al Khaimah Half Marathon.
In 2020, at a road race in Monaco, he set a new world record in the 5 km road race after running 12:51, breaking the event's 13-minute barrier and taking 9 seconds off the previous best time of 13:00 that was set by Kenya's Sammy Kipketer in 2000. That previous record had stood for nearly 2 years before Ethiopian Berihu Aregawi broke it.
On 1 December 2019, he set a new 10 km road race record in Valencia, in a time of 26:38 improving on the previous world record, set by Leonard Komon in 2010, by 6 seconds. But this was broken six weeks later also in Valencia by Kenyan Rhonex Kipruto.
Honors
Below are some of the medals that Cheptegei has won for himself and for his country in some of the major global Championships.
His most recent was an Olympic gold medal that he got from the 2020 Tokyo Olympic Games where he had won the men's 5000m race after having settled for the bronze medal in the men's 10,00m race.
He is a World Champion from the 2019 Doha world championships where he won the men's 10,000m race where he beat Yomif Kejelcha of Ethiopia and Kenya's Rhonex Kipruto to win the title.
He was the 5000 meters and 10,000 meters champion at the 2018 Commonwealth Games in Gold Coast, Australia.
He won the senior men's race at the 2019 IAAF World Cross Country Championships in Aarhus, Denmark.
As we had to the World Championships in Oregon this year, Cheptegei will be one of the biggest stars to watch out for in the long-distance events on the track.
Apart from running, Cheptegei is a well-respected public figure in his homeland, where he has a goal of transforming his community through education, among many other charity works he is doing there through his foundation.