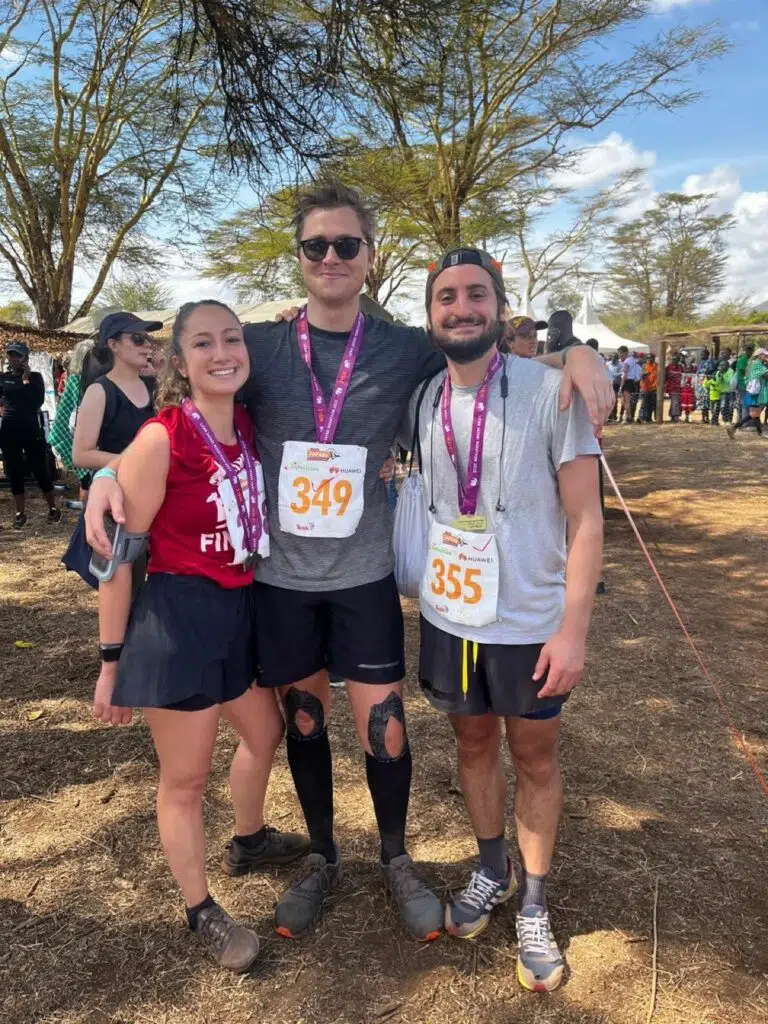 In a show of great determination and his undying love for running, Johannes Borchert finished the Lewa half marathon this weekend in Meru, at a wildlife conservancy slightly over 200km to the north of Kenya's capital city, Nairobi -by road. This was such an inspiring achievement given that he had contracted Covid-19 last month (May 2022), but never lost the hope of running the half marathon event.
The annual Lewa Safari Marathon –with 10Km, half marathon, and marathon distances- is organized by Tusk in partnership with Lewa and Safaricom and is run inside an African wildlife conservancy. The Lewa Wildlife Conservancy is home to African wildlife that includes giraffes, hyenas, rhinos, lions and leopards, among other wild animals that attract tourists.
Who is Borchert?
Borchert is a German runner who is based in Kenya working with One Acre Fund Kenya, a nonprofit organization that supplies smallholder farmers with everything they need to grow more food and earn more money to "grow their way out of hunger and build lasting pathways to prosperity." Outside his demanding job, he is also a recreational runner and one of the runners that I coach online.
Last month, I was to meet Borchert in Nairobi for an easy jog around Karura forest as he tapered to run the Uhuru Classic Marathon that would happen on the 8th, of May. He was to pick me up on the morning of the 6th at the La Mada Hotel in Nairobi where I was attending a World Athletics Media Development event, and I had even asked another friend from Germany who was in the event to join us.
However, Borchert made a call on the evening of the 5th saying that his girlfriend had tested positive for COVID-19, and since he didn't want to risk spreading the virus to anybody else, he had to self-isolate for a while. So, he had to skip the scheduled race as well.
A few days later, he informed me that he had eventually tested positive for the virus and was feeling ill. His worst stage of the sickness happened for four to five days.
"My symptoms included sore throat, dizziness and fatigue, then headaches, light fever, and cough. The sore throat we heard from everybody these days. All friends in the US who had the new variant started with that," Borchert told me, adding that the doctor had advised him not to do any running for the next two weeks. "They said I should do slow walking and blowing up balloons to train the lung again. So, I think we should pause the training altogether for the rest of the month," he told me.
At the start of June, he did his first run after the Covid-19 sickness and felt that his fitness level was halfway to reaching the same point he was before. "5k run felt like 10k," he had said.
Borchert's run at the 2022 Lewa Marathon
One week before the Lewa Safari Marathon event, Borchert felt his confidence returning after being able to do a 15km run.
"I know I can do it now. I have done a bunch of strength training for my legs and core because I couldn't really do cardio after covid and all my knee and foot issues seem to have disappeared," he said.
The race day finally came, on Sunday the 25th of June and I waited patiently to hear from him how the race went.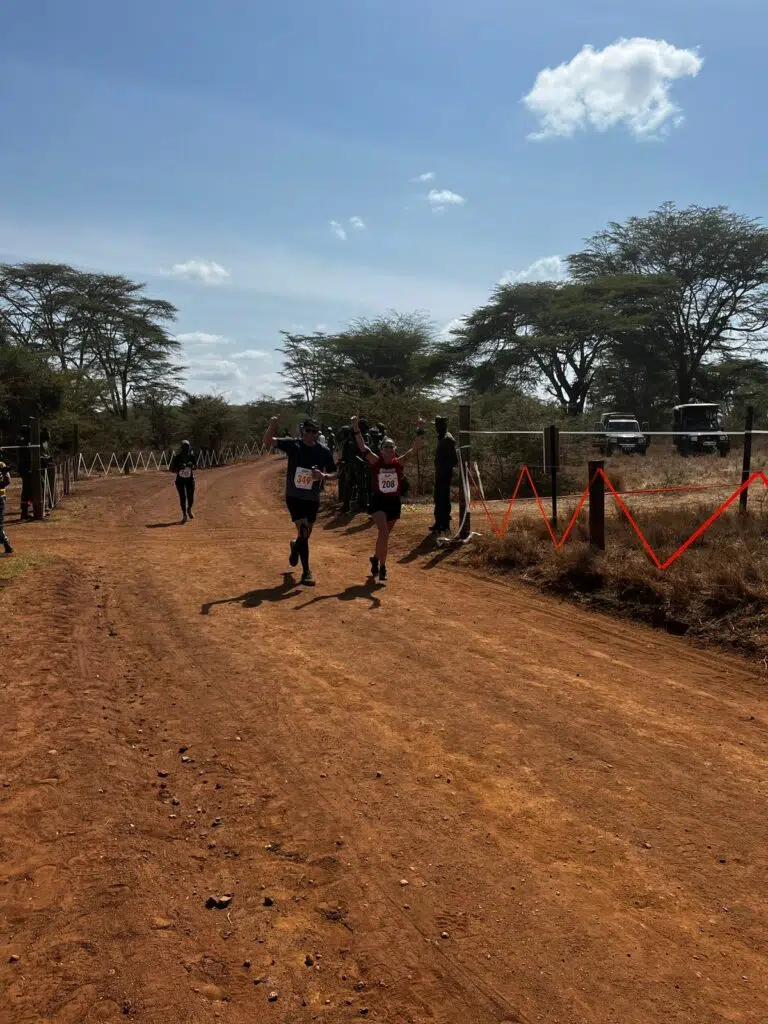 "It was tough but I managed well without pain. It was extremely hot today and my lungs didn't do well with the hills but there was another friend who also had Covid-19 recently and we stayed together at the end," the good news came from Borchert.
He explained how the first half was very fast to an extent that he even set a personal best time for the 10km distance in the process, but he had to do a lot of walking in the second half of the race because his lungs would keep closing up.
His friend, Giordana Lucente who also happened to have recently recovered from the Covid-19 illness gave him company in the last stages of the race and they managed to finish together.
"I am happy with the outcome and will now work on increasing speed and getting to the marathon in November. The good thing is, that the New York City Marathon is flat (compared to Lewa), cold, and not at a high altitude. In New York, I will run with the AMREF team," Borchert said as he now shifts his focus to the 2022 New York City Marathon.