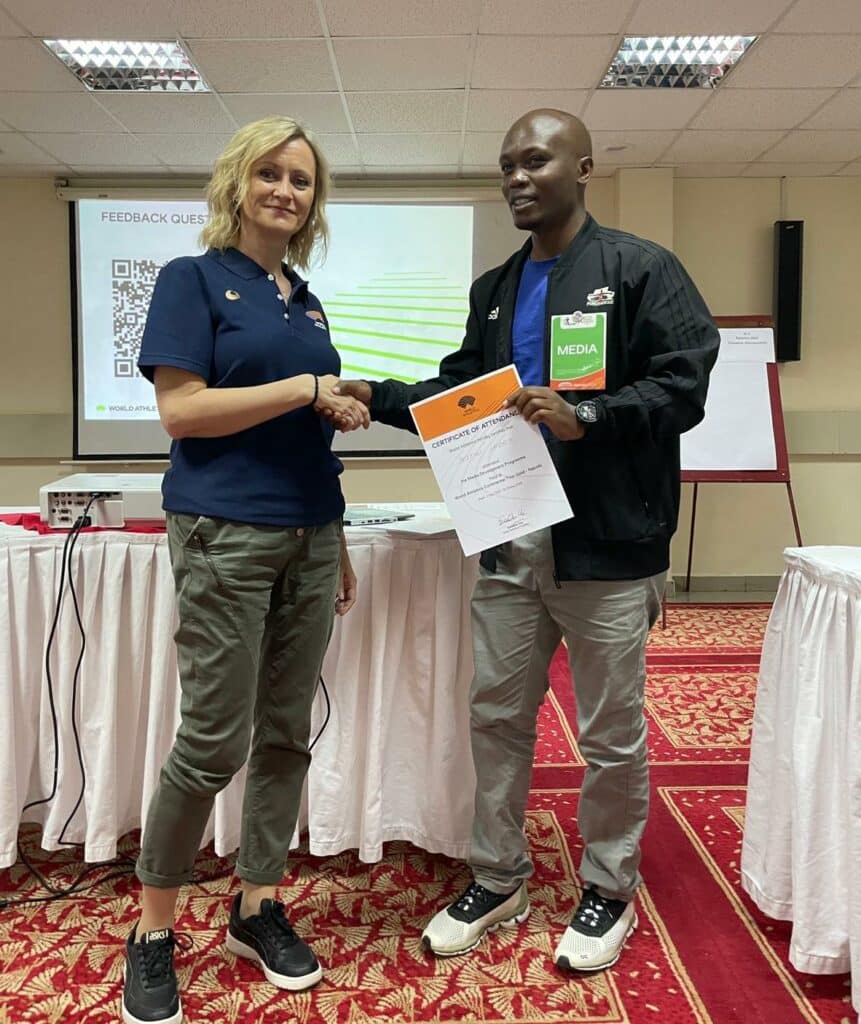 It was such a great opportunity for me to be part of a group of journalists that attended a special World Athletics Media Development Program event that happened at the La Mada Hotel in Nairobi, Kenya from the 5th to the 7th of May, 2022.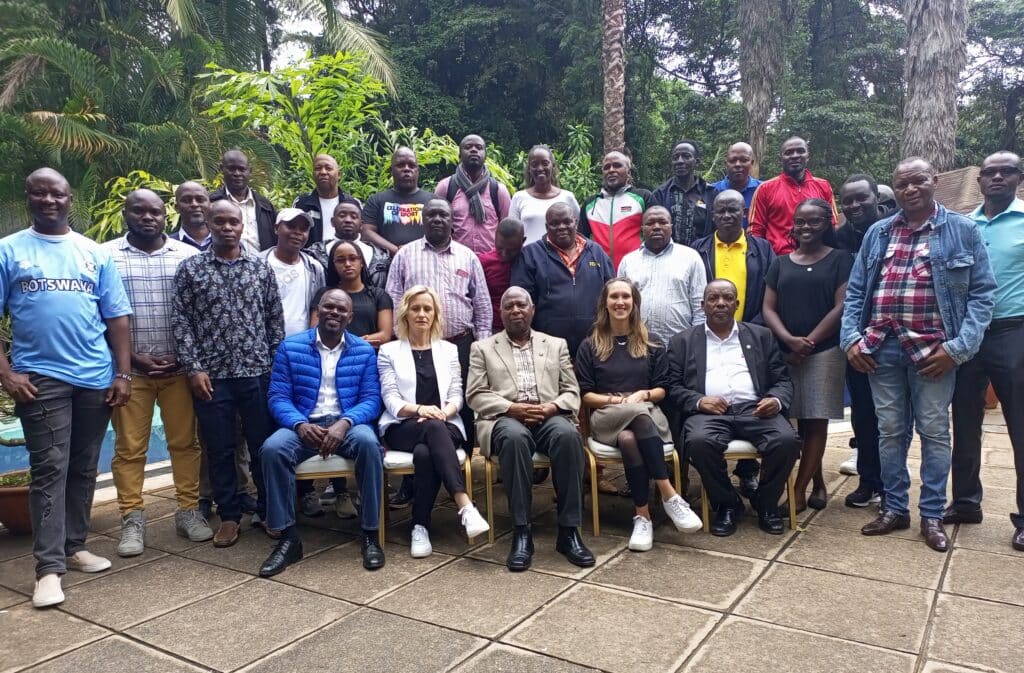 As the Kip Keino Classic World Continental Tour meeting in Nairobi continued to present a great celebration of Kenya's excellence in athletics, it is also leaving a legacy of bringing out the best skills needed to market and better athletics across Africa and the world. One of the results of the talents outside track and field that have so far been shaped by the Continental Tour Gold meeting in Nairobi include Martin Keino who has been commentating in the past editions here and who, as a result, is now scheduled to be one of the commentators at the World Athletics Championships in Eugene Oregon, in July.

Two days before the event, there was a World Athletics Media Development Program to equip sports reporters, stadium announcers, and commentators on how to be objective in their work to inform, educate and engage athletic fans. It was a very constructive seminar that threw a lot of interest and eagerness from the participants to get more out of the scheduled days. Half a day had to be added to wrap it up, but still, some of the topics had to remain untouched and wait for another day.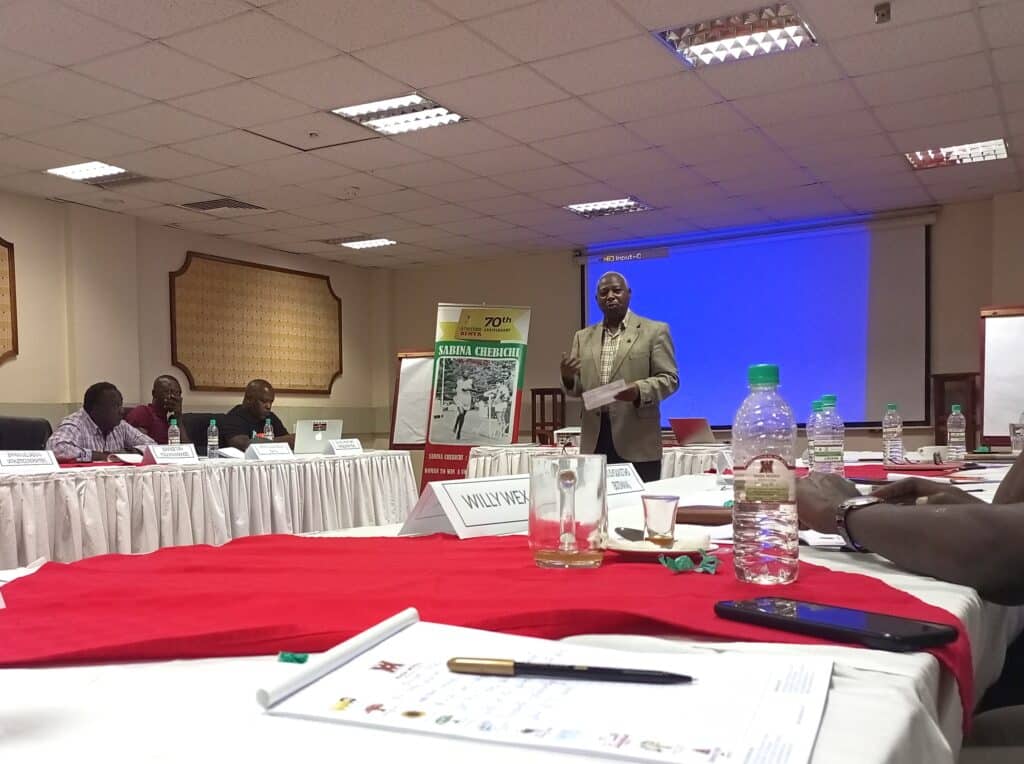 Having enough background information about athletics and the athletes is important for one to be able to do a great job as a reporter, a stadium announcer, or a commentator. That is part of what we learned at the World Athletics Media Development Program workshop that had eight African nations represented. The majority of the participants were Kenyans (15) with others from South Africa (Sifiso Cele), Ghana (Muftawu Abdulai), Uganda (James Mayanja), Ethiopia (Sileshi Bisrat), Botswana (Calistus Kolantsho), Namibia (Maurice Kambukwe) and Nigeria (Tracy Chapele-Ugo).

Athletics Kenya president, Jackson Tuwei opened the workshop and used the opportunity to pass a message to World Athletics to consider Kenya to be the host of the 2025 world Athletics Championships, which will if it happens, be the first one in Africa.
World Athletics media development educators
Martina Kucerova, World Athletics Media Operations manager, and Michelle Sammet, World Athletics Stakeholders Relations manager were the main educators in the seminar.
Rob Walker, who is a well-known and respected commentator in some of the world's major athletics events was also able to join in through Zoom and gave us some valuable tips.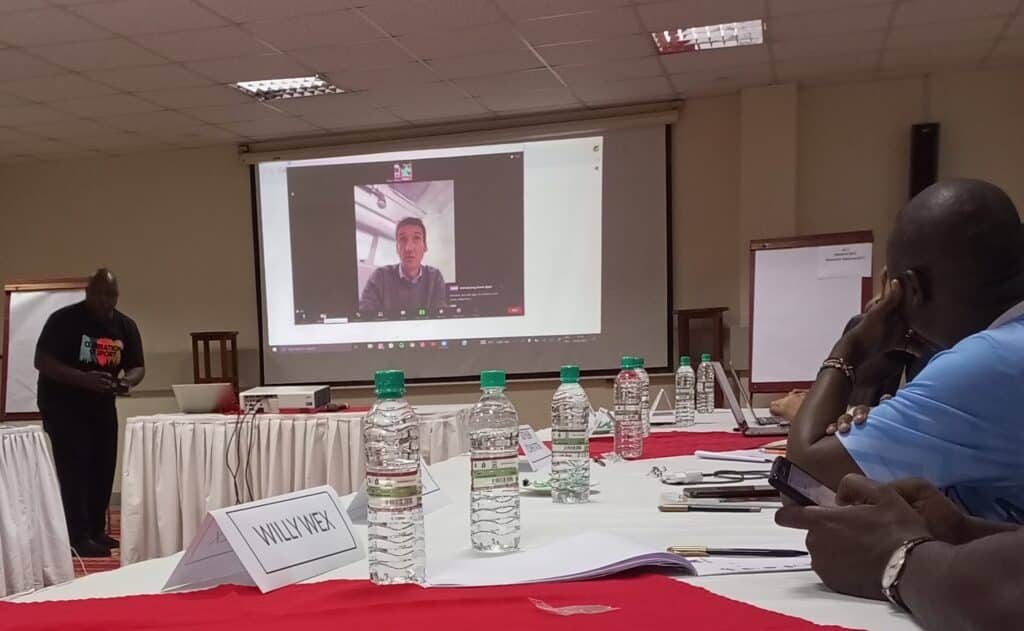 Suren Ayadassen, World Athletics international technical official took the participants through some of the decisions that happen in track and field and why technical officials are not supposed to be biased or have emotional feelings when making their decisions.
There were inputs from veteran Journalists and senior Athletics Kenya officials including Peter Njenga and Peter Ankwenyi.

Kenya's award-winning sports reporter, Elias Makori was the moderator of the event.

At the end of the workshop, the feedback from the participants who found the seminar an "eye-opener" was great.
Feedback from the attendees of the World Athletics Media Development Program
Wilfred Bungei, 2008 800m Olympic champion who is now looking to become a great athletics commentator caused a stir in the room when he mentioned how the meeting had been so valuable to him. In the middle of explaining himself, he added that he easily gets emotional, of which most participants in the room interjected and requested him not to cry, amid laughter from others.

"Being one (person) that I have been in the track for many years and seeing the growth of athletics not only in Kenya but Africa in general, I am humbled. This would have not happened had it not been for the good coverage by all of you guys. You are part and parcel of this development. Joining you guys has been the most fulfilling moment in my life, much better than when I was wearing spikes. WA team, thanks for the workshop on MDP. This will bring new knowledge to our viewers and it will definitely bring ratings to the next level." Bungei had posted in the participants' WhatsApp group after the event.

The need to have dedicated journalists and reporters on matters to do with athletics became evident at the end of the workshop with participants yearning for more such insightful workshops in the future.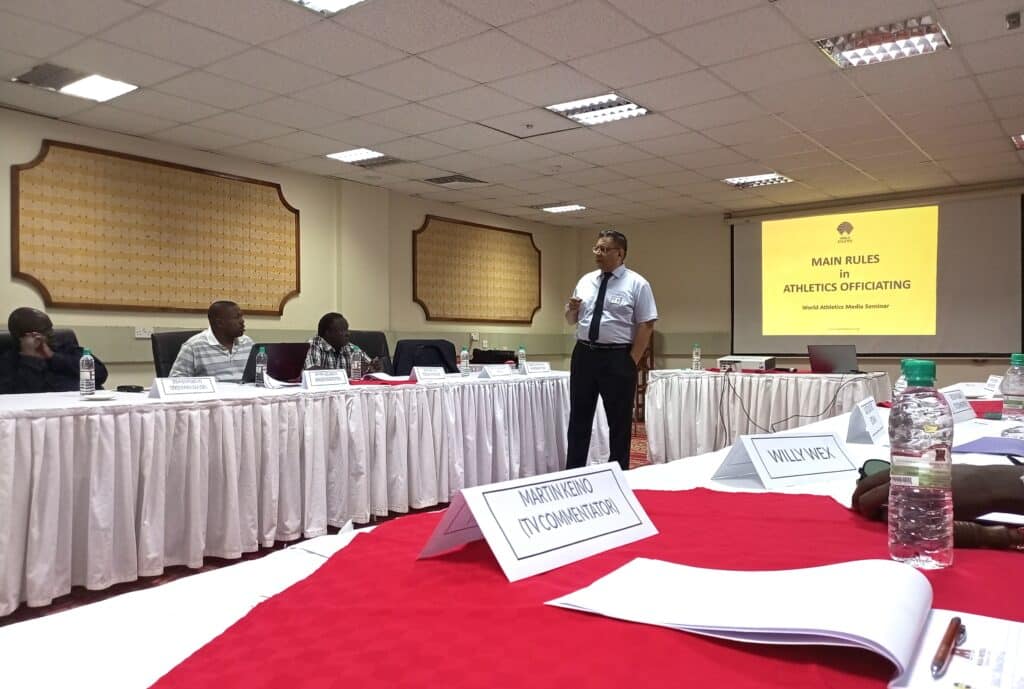 If you need an online long-distance running coach to guide your training for your next marathon, You can enroll in my Online coaching programs
Follow my Twitter handle for running-related content.
Justin Lagat is a long distance runner. A World Athletics Certified long distance running Coach, and Freelance Sports Journalist. Work appears at World Athletics, RunBlogRun, Spikes Magazine, and Run Republic, among other websites.