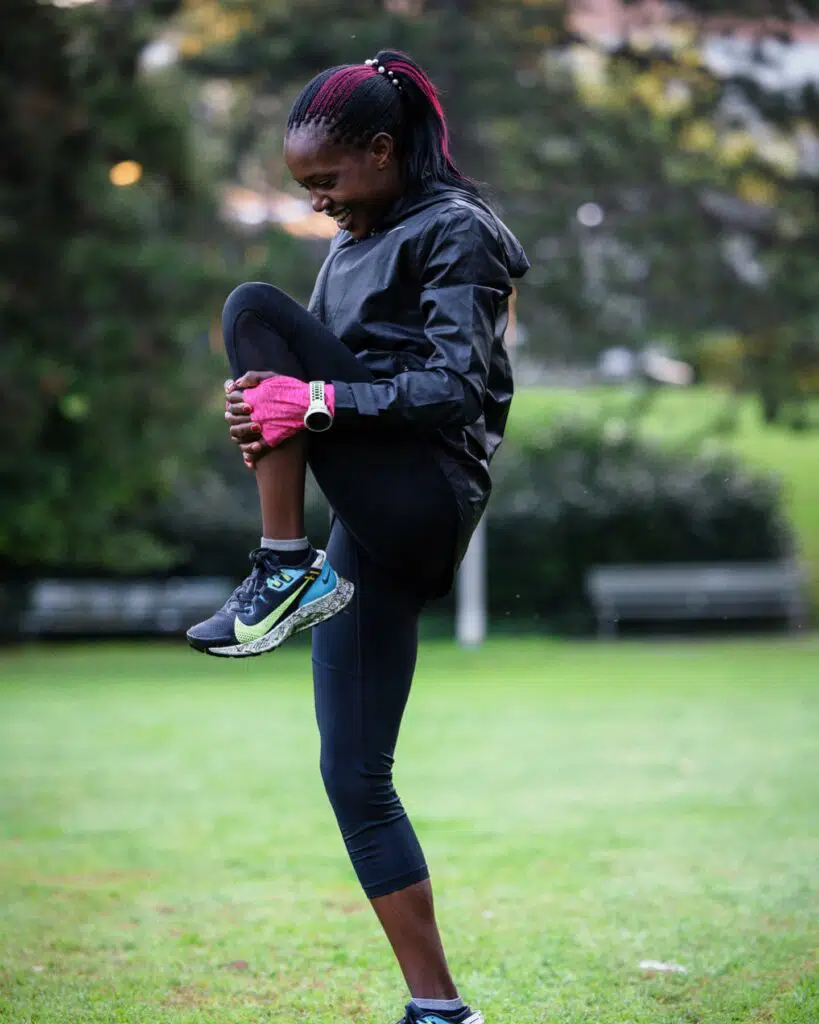 Faith Kipyegon's performance was one of the highlights of the Diamond League season opener in Doha, where a number of other world leading and meeting records were registered.
Either the events at the first Diamond League meeting today in Doha were exceptionally amazing, or we needed to remember how exciting the track and field meet could become. The excitement in the stadium was tremendous, and the noises were threatening to cause false starts.
If there is one Diamond League meeting that attracts the highest number of Kenyan fans, it definitely is the Doha meet. Faith Kipyegon finally delivered a moment for them to cherish in the women's 1500m race, which was the last track event of the night, after they had failed to get a winner in the other middle-distance events of the evening.
Faith Kipyegon's main focus in the race
Kipyegon was focused on winning from the start of the race. She took to the front, just behind the pacesetter, but was not so intent on following her closely. Instead, she was more concerned with controlling the field behind her.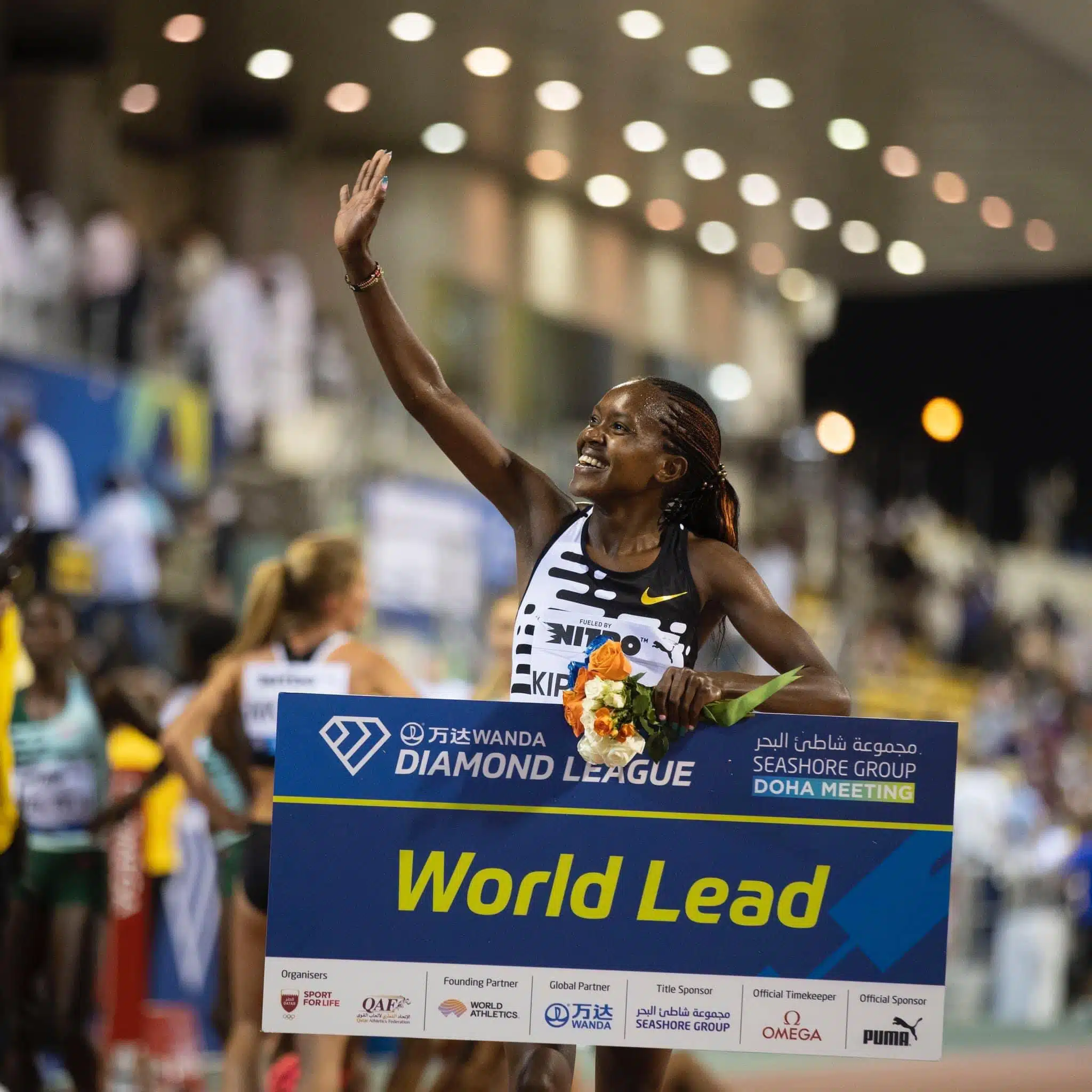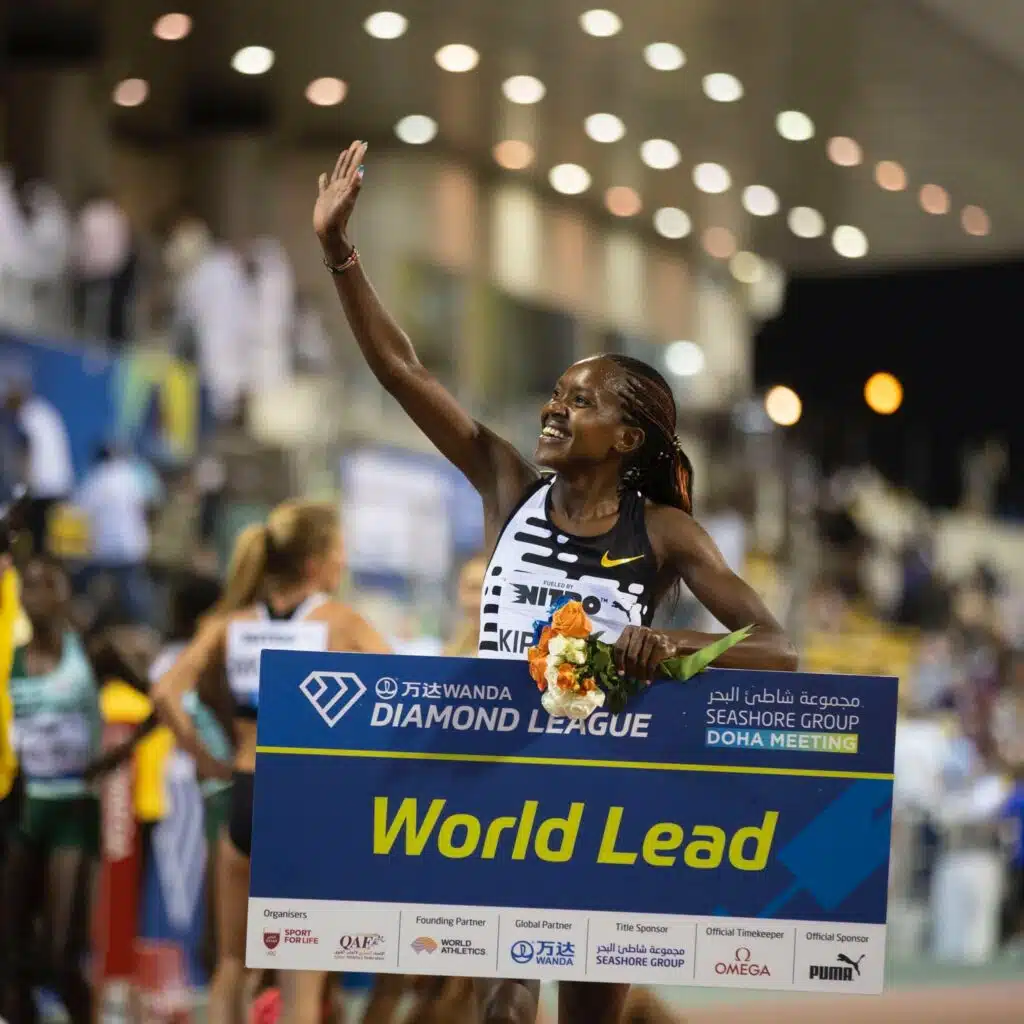 Her aim, apparently, was to stay in lane one and not allow anyone –who was not a pacesetter- to get in front of her. At one point, Ethiopia's Diribe Welteji tried to overtake, and Kipyegon increased the pace a little and maintained her lead. The two would sprint away from the rest with 300m to go, with Kipyegon maintaining the lead to win the race in a world leading time of 3:58.58 against Welteji's 3:59.34. Freweyni Hailu took third in 4:00.29.
"254! 254! 254!" Kenyan fans chanted in the stadium after the race.
Earlier on, the women's 3000m steeplechase race was the first middle-distance race on the track. It was a thrilling one to watch. Cherop Lengole, who was the pacesetter, did a great job as she led the field through the first 1000m in 2:58.90. It was a fast pace. Four remained with 1000m to go. They were Winfred Yavi of Bahrain, Beatrice Chepkoech, the world record holder, Faith Cherotich, the WU20 champion and Sembo Almayew of Ethiopia.
In a world leading time of 9:04.38, Yavi outsprinted Almeyaw, who ran 9:05.83, to win the competitive race as Cherotich finished third in 9:06.43.
Read the rest of my report at RunBlogRun: Faith Kipyegon, Lamecha Girma, Slimane Moula and Winfred Yavi impress at the Doha Diamond League
Last year, Faith Kipyegon was beaten by Francine Niyonsaba at the Doha meeting, but in a different event.