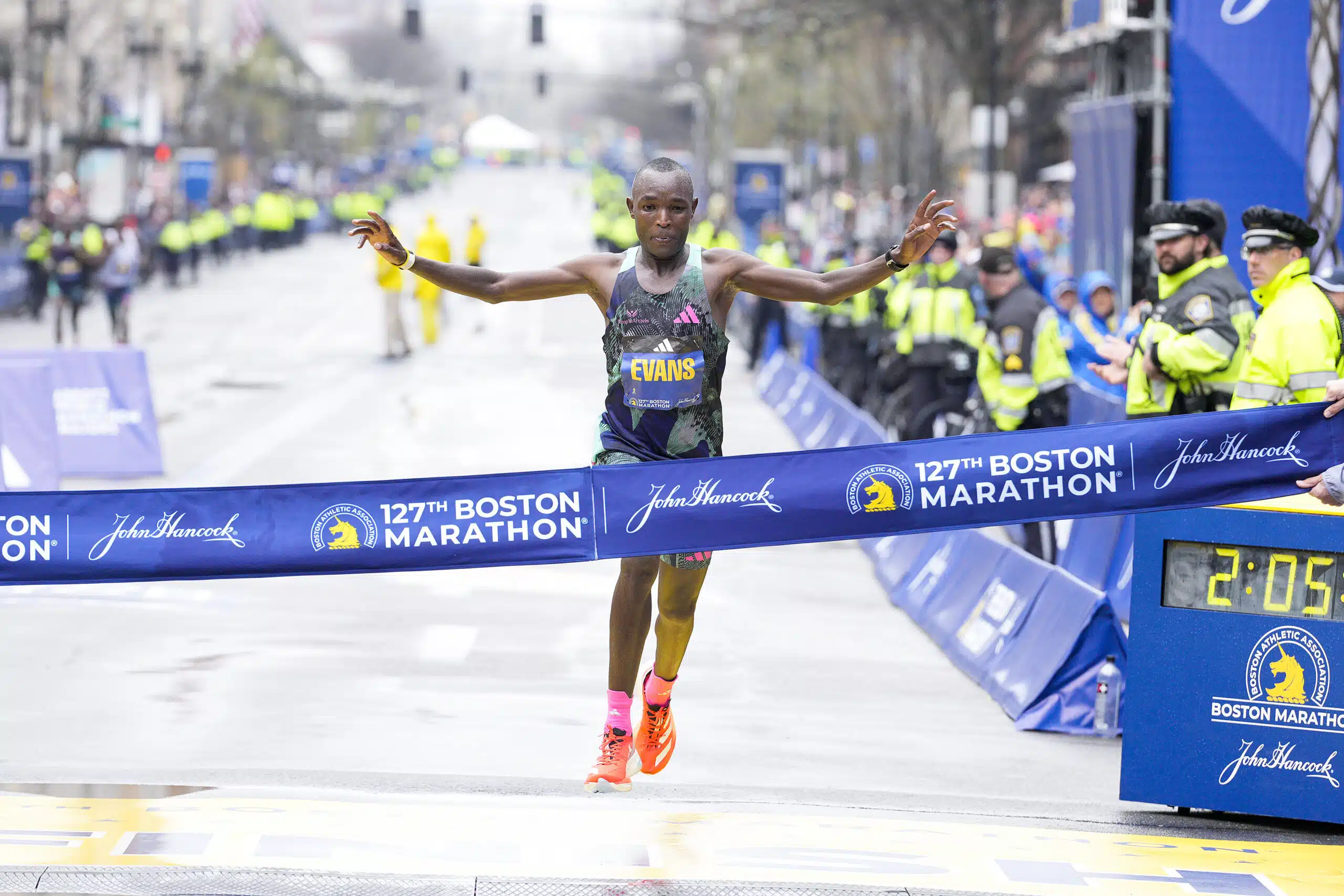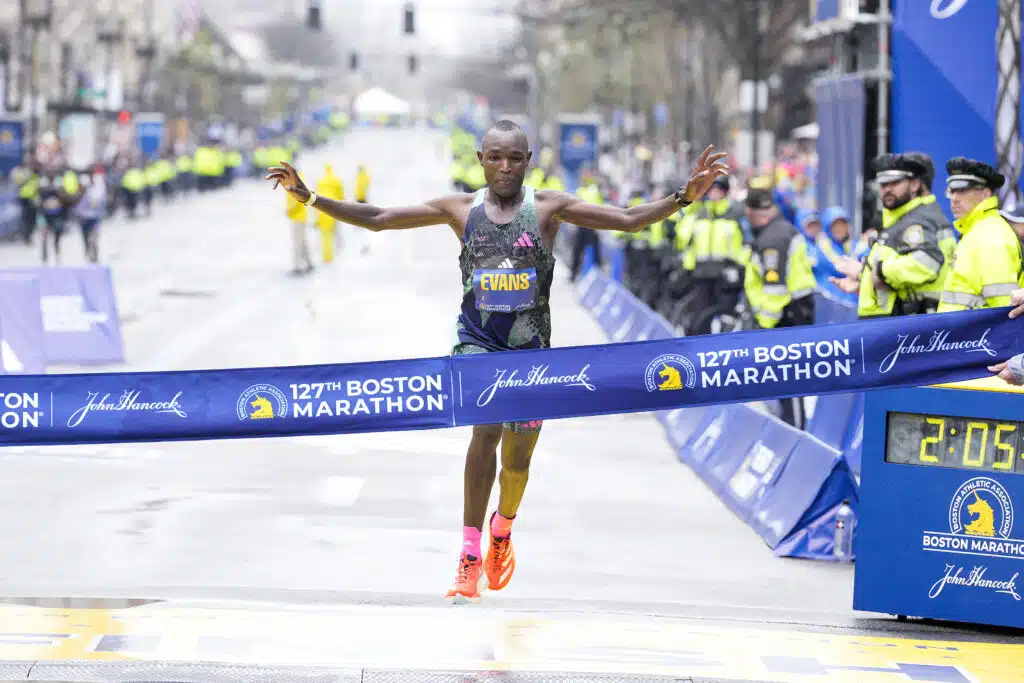 Kenya's Hellen Obiri and Evans Chebet treated marathon fans to a fantastic race on the streets of Boston this Monday, the 17th of April, 2023, despite the gloomy weather. Thanks to the wonderful organization, the Boston Marathon has always delivered amazing and memorable performances. Part of the credit goes to the selection and invitation of the world's best marathon runners by Mary Kate Shea, the director of the professional athletes at the Boston Athletic Association events.
In two intense and exciting finishes, Chebet and Obiri made it a double victory for Kenyans at the 127th Boston Marathon.
Hellen Obiri remained patient till the last stages of the marathon
Obiri -who was at first not convinced she would run well at the Boston Marathon, but only came here after her coach encouraged her to go there and remain patient till the last stages of the race- turned the last 500m of the marathon into a middle-distance track race as she broke away from a group of four runners amid wild cheers from the crowds beside the finish stretch. She won it in 2:21:38 ahead of Ethiopia's Amane Beriso, who finished a close second in 2:21:50 after trying hard to keep up with her in the closing stages. Lonah Salpeter of Israel finished third in 2:21:57.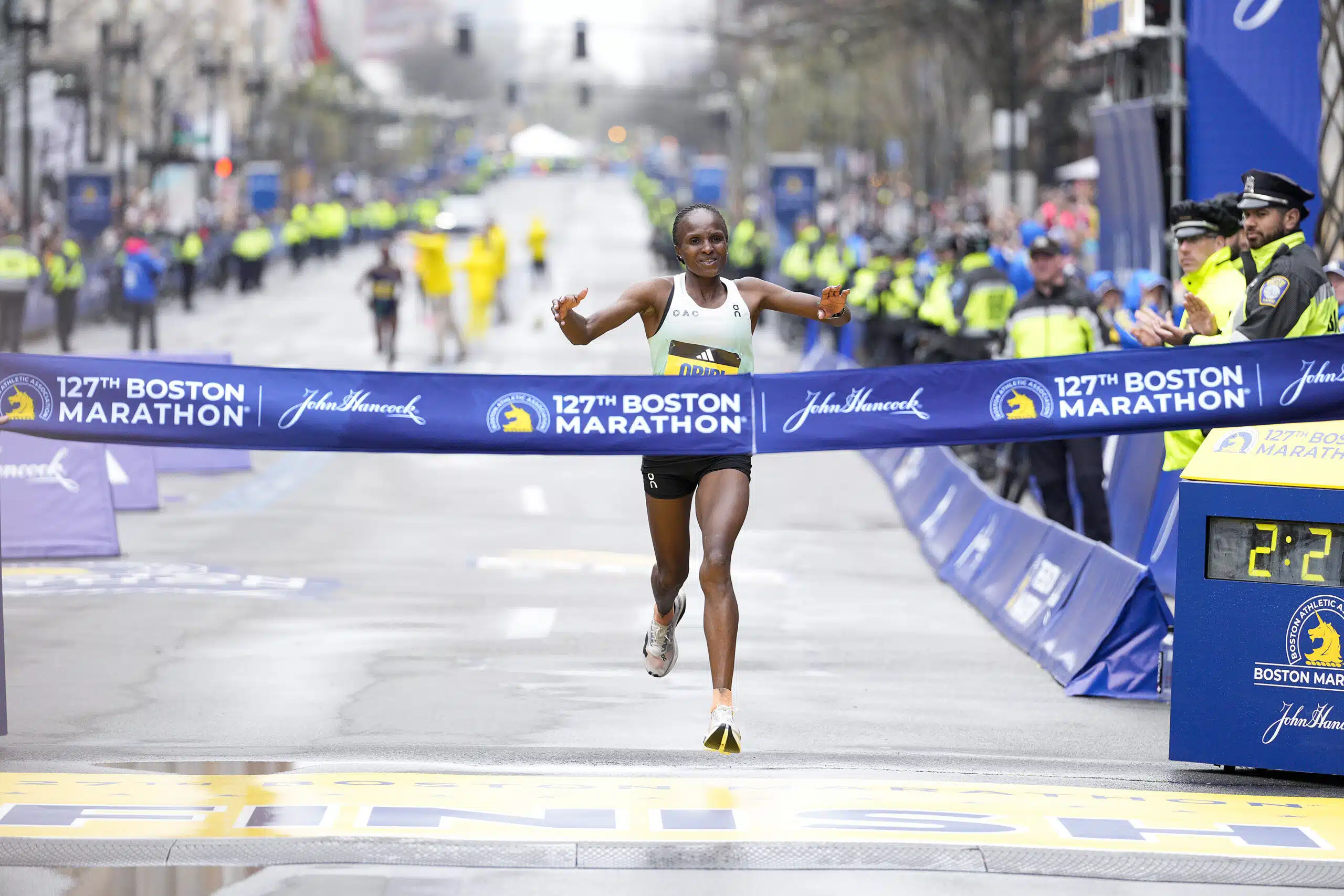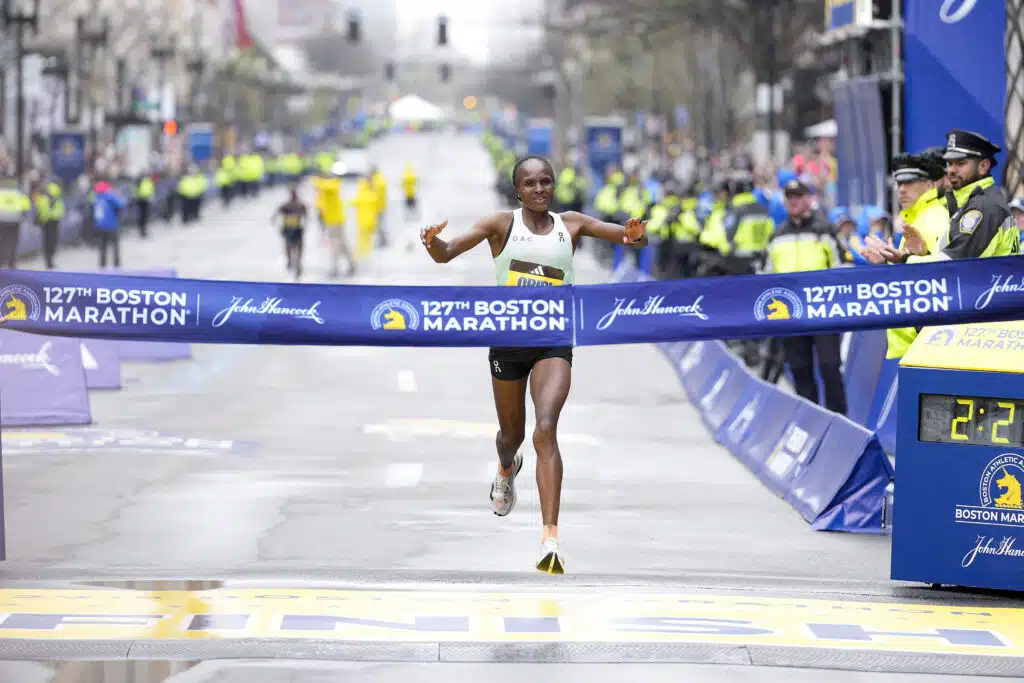 Evans Chebet was concerned for his training mate
On the other hand, Chebet, after seeming concerned with his training mate, Benson Kipruto, finally decided to break away in the last kilometre of the race to secure the win in 2:05:54. Tanzania's Gabriel Geay overtook Kipruto to take second place in 2:06:04 against Kipruto's 2:06:06.
"It is my day. I trained very well. Benson is my friend and is like my brother. I told him to go with me at around 41K," Chebet said at the finish line.
It was not a good day for the pre-race favourite, Eliud Kipchoge, as he finished sixth in 2:09:23.
The start of the race was fast. As the fans wondered how Kipchoge would run the race without the pacesetters, he literally became the pacesetter himself and controlled the fast pace leading the pack through the first 5K in 14:17, a pace that predicted a finish time of 2:00:28.
After the 10K was crossed at 28:52, the pace slowed down a little. But if there was any damage from the fast start, it was already done.
Eleven men crossed the half marathon point in 1:02:19. It was perhaps time the chase for the course record was forgotten and a plan to win the race implemented.
Read the rest of the article at RunBlogRun: Evans Chebet and Hellen Obiri produce exciting finishes to win the 127th Boston Marathon titles.
If you want a Kenyan online coach to guide your training toward your upcoming marathon, check out my training packages and get in touch.