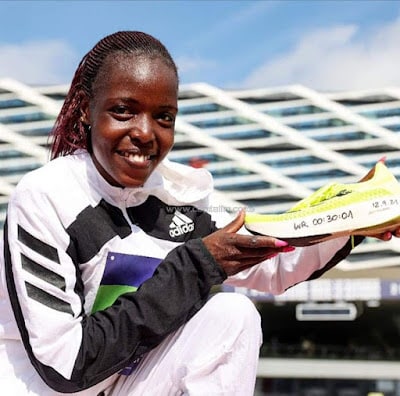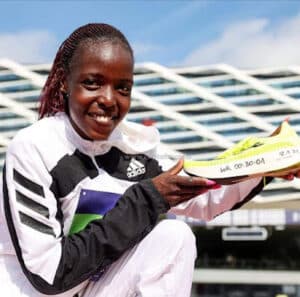 In the latest feature from World Athletics' Spikes magazine, some Kenyan runners talk about the memories they have of the late Agnes Tirop and how they were fond of her.
Peres Jepchirchir (Olympic marathon champion, women's-only half marathon world record holder)
I was honoured to be the one who handed Agnes Tirop the flowers after she ran the 10km world record in Herzogenaurach, Germany. I had been invited by the organisers of the event and I was so happy for her.
Since 2014, I got to know Agnes and she had become a friend. She even came to stay and train with me in Kapsabet for about two weeks in 2015. This was after I had suffered a hip injury and recovered. She had a similar injury problem and had decided to come and stay with me so that she could get to work with the same physiotherapist who helped me heal.
Read the rest of the story at Spikes: Agnes Tirop Memories