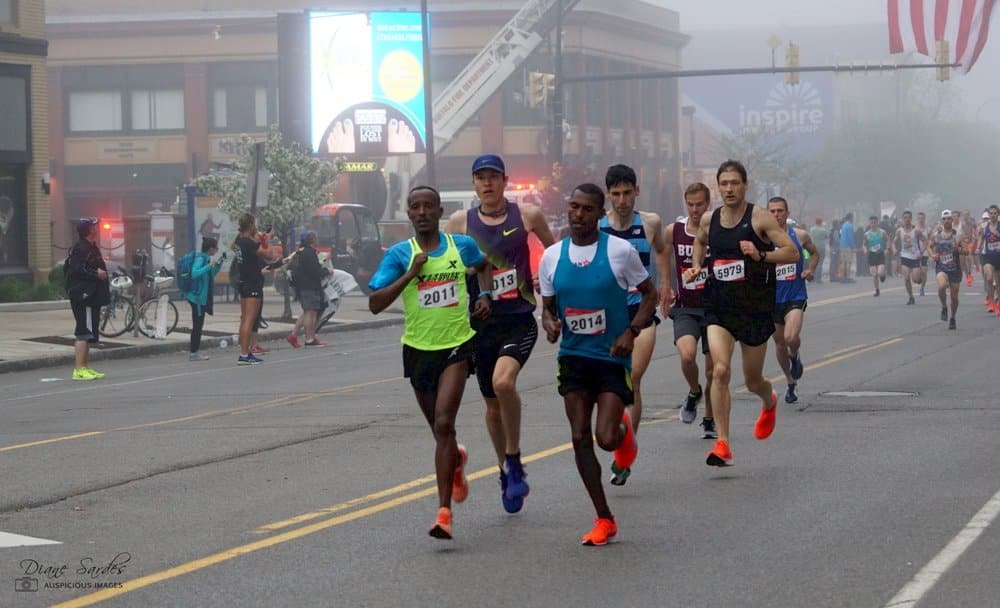 Photo from Buffalo Marathon website
The Buffalo Marathon, which is now one of the qualifying marathons for the Abbott World Marathon Majors Wanda Age Group World Rankings Qualifying Series, well-loved by runners for its relatively flat and fast course, scenic views and sites alongside the course, will happen in June.
Tisia Kiplangat holds the men's course record with a 2:15:39 time which he ran in 2015 while Hirut Guangul ran the women's course record of 2:38:26 in 2016.
Following Governor Cuomo's press conference, the organizers have been notified that they now have the official state approval to move forward with the Buffalo Marathon. The Marathon Weekend will take place on June the 26thand 27th in Buffalo, NY.

"The safety of all participants is our highest priority, so in the coming weeks, we will publish our safety protocols detailing our safety precautions for the event weekend," says Greg Weber, who is the race director.
"We're thrilled to welcome our loyal running community back to the 20th Anniversary of the Buffalo Marathon Weekend. Come and join us for the return to racing in Western New York," he added
This year though, there will be no prize money for the elite runners. There are still limited charity spots available to be taken.
To read the full press release and to register, one can visit: www.buffalomarathon.org